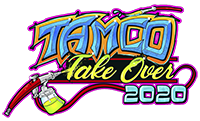 TAMCO TAKE OVER 2020
November 3-6, 2020
Hampton Virginia
Join Chad as he teaches Intermediate Airbrushing at the Tamco Take Over 2020.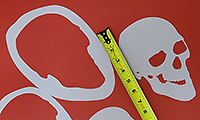 SINISTER SKULZ STENCILS
Custom Skull Stencils
Designed by Chad Kidder
Visit the HammAir Art Stencils store to buy custom Sinister Skulz Stencils #1-5.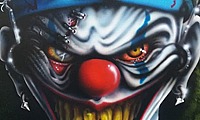 SUNY THE SINISTER PAINT MASCOT
Sinister Mascot Has Life Of His Own
Suny Says Stay Sinister

What's more sinister than an evil clown who likes to dress up as Dr. Sinister?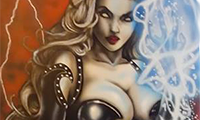 NEW PROJECTS IN THE WORKS
Websites, Newslettters, and
Auctions, Oh My!
Stay tuned to Suny and Chad's Social Media for the latest Sinister News.